A look at Consequence of Innovation's contributions and features in the press—both online and in print.

Print Magazine Regional Design Issue 2017
Regional Design Awards judges—Aaron Draplin, Jessica Hische, Pum Lefebure, Ellen Lupton, Eddie Opara and Paula Scher—have pored over 4,000 entries for the best American designs of the year. The entire CounterCurrent 16 campaign was selected as was the catalog composing two of the selections from the Southwest Region. Check out all of the entries here.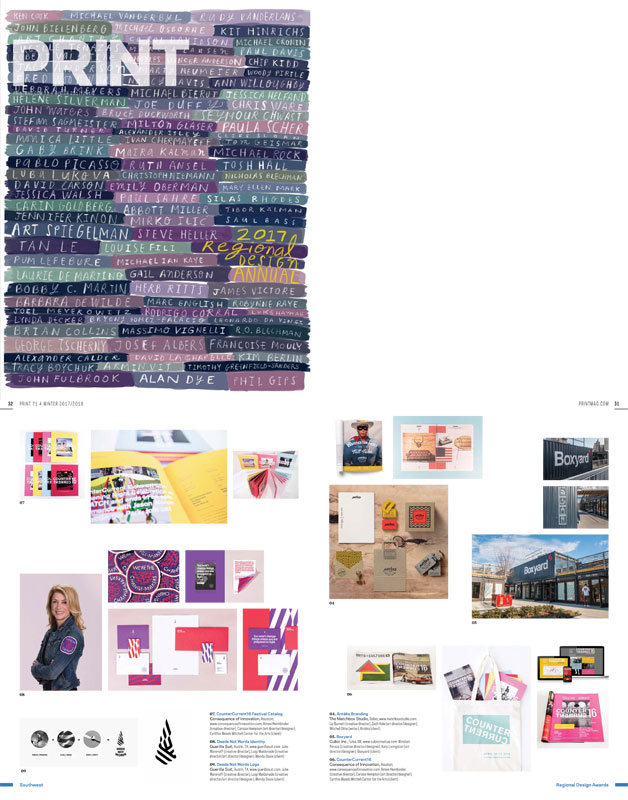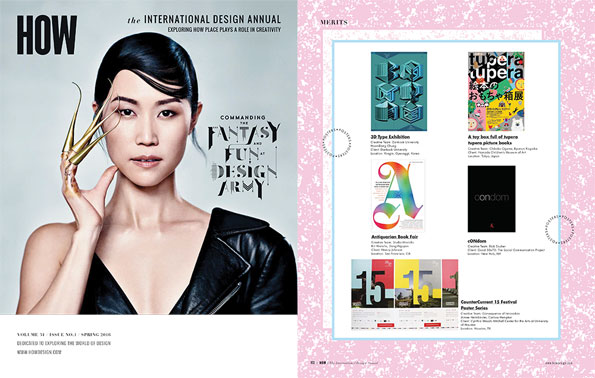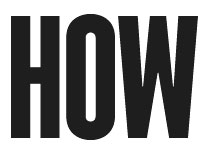 CounterCurrent 2015 Festival Poster Series
HOW International Design Annual touts the world's best graphic design with 300 featured projects. Check out our poster series featured on page 102 and here on the HOW blog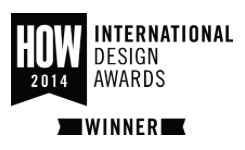 CounterCurrent 2014 Festival Catalog
HOW International Design Annual touts the world's best graphic design with 300 featured projects. CounterCurrent festival 2014 was selected as one of them. PG 45.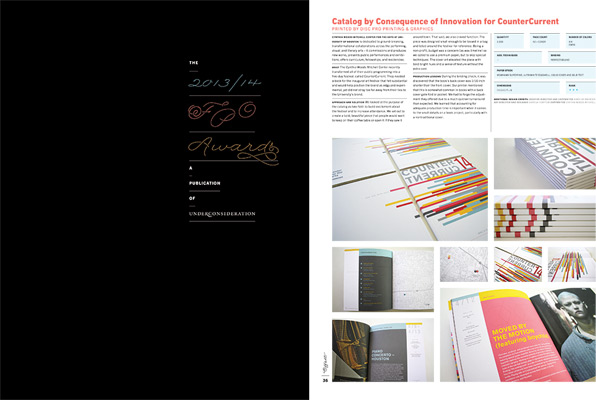 CounterCurrent 2014 Catalog
The CounterCurrent 2014 catalog is being recognized for best print work in the offset category. The FPO Awards is a judged competition organized by UnderConsideration, celebrating the best print work from around the world during 2013 – 14. The FPO Awards reward the most successful combinations of design and print production and are featured on both the FPO website and a printed book, published and distributed by UnderConsideration. See the full post here.
Wallpaper City Guide: Houston
Wallpaper Magazine asked Aimee Heimbinder to be Houston's exclusive "insider" and to curate a few of her favorite things to do, see, and eat in Houston for their latest edition of the Wallpaper City Guide. Feature on pages 54 & 55.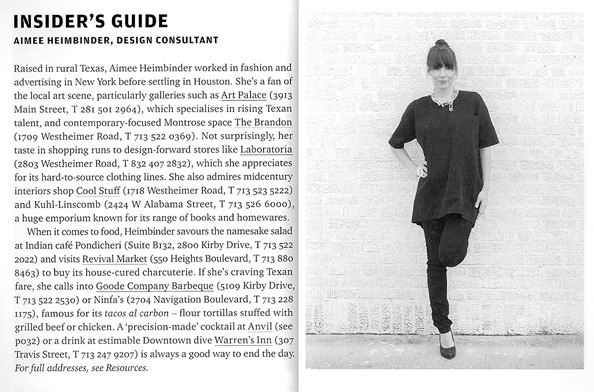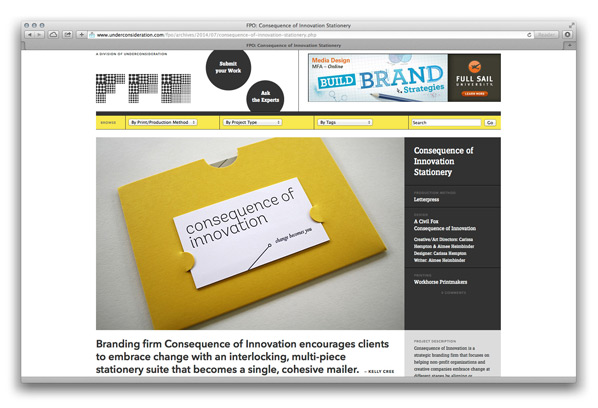 Consequence of Innovation Stationery
FPO: For Print Only is a blog dedicated to showcasing visual stimulus and the detailing of the development and production of printed matter. Consequence of Innovation's stationery was recently featured on the homepage of the site. One of Consequence's client projects is scheduled to be published in their book later this year. See the full post here.
Back to Top